29 Mar

APEX Mix Martial Arts Headlines Combates America in Tucson 4/20

APEX Mix Martial Arts will be headlining with three amazing fighters on Combate Americas 13 fight card on April 20th at Casino Del Sol. US Elite Combat Management was their to assist getting some of the Top Tucson Prospects to Combate's Matchmaker. This will be Combate Americas first card in the Old Pueblo Tucson, AZ.  APEX Mix Martial Arts is the first MMA Gym in Tucson where the WHO of WHO of Mix Martial Arts trained and have reached the UFC, IFL, Pride, Bellator, WSOF, M1 Global, and Road FC.

Head Coach and Owner Joey "Boom Boom" Rivera and former UFC Ultimate Fighter has had many fighters from Don Frye, Drew Fickett, George Roop, Chad Griggs, Mike Whitehead, Joe Yager, Esteves Jones, Chris Cariaso, and Anthony Birchak all started their training at APEX.

If your in need of tickets for the event stop by APEX Mix Martial Arts at : 701 E Fort Lowell Rd, Tucson, AZ 85716

Former US Elite Combat Fighter / APEX MMA Fighter Eddie "Crazy Face" Arizmendi 16-6 World Fighting Federation Champion who has fought with MMA Promotions such as M1 Global, and WSOF will take on Kobe "The Stunner" Ortiz 15-5 who is a Bellator MMA Veteran. This fight has been in the years making here in Arizona. Striker versus Wrestler.
US Elite Combat Fighter / APEX  MMA Fighter Andy "Golden Boy" Perez 6-4 World Fighting Federation Champion will be taking on Victor Reyna 8-3 and Legacy FC Veteran out of Texas.
Andy just won the World Fighting Federation WFF31  Title Fight at 155 lbs by KO over very tough Anthony Wray in Oct 2016. Back after winning his title with WFF, Andy approached US Elite Combat and said " I really want to fight for Combate Americas more than anything, I want to fight for my people and in front of my people." So Andy's dream has become a reality.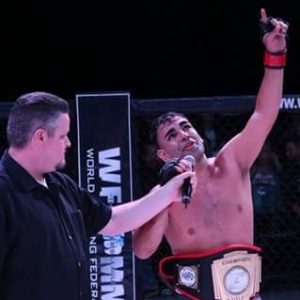 APEX Mix Martial Arts Undefeated Top UFC Prospect Joel Champion 4-0 and 170 lb World Fighting Federation Champion will be taking on 10th Planet Undefeated Daniel Rodriguez 3-0.
Champion turned Pro after developing an outstanding Ammy Career and winning the Tuff-N-Uff Future Stars of MMA in Las Vegas in dominating fashion by Submission in the 1st round. Champion is one of the Coaches at APEX MMA and loves giving back to the community.
Ed "Wild West" West a Bellator MMA, IFL Veteran and APEX Mix Martial Arts who obtained Two Bantamweight Arizona Titles in 2016, beating Former UFC  Veteran Roman Salazar for one of those titles.  Wasn't able to get an opponent to get on the card, several fighters declined to take the fight. So needless to say Ed Fireball West is looking for a fight.
Latin America Promotion Combat Americas /Combate 13 will be shown on UFC Fight Pass and Live on Azteca 7 pm Arizona Time and 10 pm ET April 20th, 2017 at Casino Del Sol in Tucson, Arizona.
If you are looking for Shirt Designs reach out to Arizona Cottons. Are you in need of Fight Banners hit up Centerline Wraps. Are you in need of a good nights rest check out Arriagas Home Furniture. Need a Mouthguard hit up Mouthguard Max. Want some Wings and Beer and fun atmosphere, head over to Buffalo Wild Wings on Irvington &I19 in Tucson. In need of a new web site or looking to upgrade your website ? Check out our Web Designer Heart and Soul Web Design. If your in need of some Ink Therapy  hit up Kyle Eaton 520-289-2843.
Want to advertise with us, please send us an email: droyer@uselitecombat.com