10 Nov

US Elite Combat Honoring Military Veterans on Veterans Day

Veterans Day is an official United States Holiday which honors people who have served in Armed Service also known as Veterans. It is a Federal Holiday that is observed on November 11.

As a Fight Management Company we know our fighters that step into a Cage are Warriors.

We also know that our Fighters wouldn't be able to take these fights with out having our Freedom in which our Veterans have fought for.

Honor , Courage, Pride

As a United States Air Force Veteran myself. I am extremely proud to serve for our Country. As to why I reenlisted in Theater in Saudi Arabia and Proudly call myself a Gulf War Veteran. Who does that? Some one who loves you and our country. As I have gotten older and society don't fault the Troops for poor decisions made by our government. We are kids trying to better our lives. Maybe we come from a small town in Middle of Iowa, maybe we come from a big city in New York. Maybe we are trying to fulfill a Legacy. I am grateful for those in my family who served before me Grandpa Lew McCallum- United States Navy, My Father Patrick Royer- Army. My Other Great Family Members who have also served. My Brothers and Sisters that have served with me. Thank You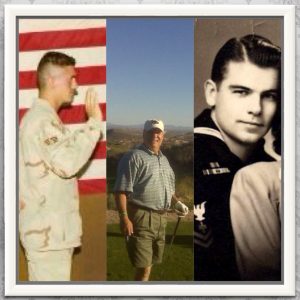 Post Traumatic Stress Disorder (PTSD) is a mental health problem that can occur after someone goes through a traumatic event like war, assault, or disaster.
If you know someone who needs assistance : http://www.ptsd.va.gov/
Support the Wounded Warrior Project : http://www.woundedwarriorproject.org/
Donate to a Great Cause
Would like to give a Special Shout out to US Elite Combat Fighter
Michael "War Monkey" Parker Active Duty Military You can purchase Michael's Walk out Shirt in Retail Store.
Shout out to Michael's Clothing Military Sponsor :  http://enlistednine.com/enlisted-nine
Enlisted Nine is owned and operated by Active Duty Soldiers who are in the fight game. UFC Fighter Colton Smith
Hire a Vet
Support your Past and Current Vets.
US Elite Combat is Small Business Veteran Owned
Thank you to all who Partner and Sponsor US Elite Combat
Sponsorships Available. Looking for Fighters please inbox us.