20 Feb

UFC 170 Fight Card and Fight Times Olympic Athlete Theme

UFC 170 will have an Olympic theme in the heart of the 2014 Winter Games, as for the first time a pair of medalists meet opposite each other in the UFC on the Main Event Sara McMann (Wrestler) vs Ronda Rousey (Judo) . The Co-Main event features an Olympian Daniel Cormier.

UFC 170 START TIME: UFC 170 takes place Saturday at MGM Grand Garden Arena in Las Vegas, NV.

The event kicks off with two prelims on UFC Fight Pass at 7 p.m. ET (4 p.m. PT), followed by four more prelims on FOX Sports 1 (8 p.m. ET) and the five-fight main card at 10 p.m. ET on pay-per-view.

US Elite Combat will be watching from our Sponsored Sports Bar .

Buffalo Wild Wings on Irvington & I19 in Tucson, Arizona. Follow us on Facebook and Twitter for updates.
UFC 170: Women's Bantamweight Champion Ronda Rousey (8-0 MMA, 2-0 UFC). Is ready to put her belt on the line against Sara McMann (7-0 MMA, 1-0 UFC). Rousey won bronze in judo at the 2008 Olympics; McMann was a silver medalist in wrestling 2004.
On Sherdog the Pros Pick has it a even pick 10 Pro's for McMann and 10 Pros for Rousey (By Arm Bar).
Myself I am taking McMann.
In the co-main event, Daniel Cormier (13-0 MMA, 2-0 UFC) drops from heavyweight to light heavyweight for the first time. Cormier, who just missed medaling in wrestling at the 2004 Olympics, was supposed to fight Rashad Evans until Evans fell off with an injury just this past week. Instead, he'll meet onetime training partner and UFC newcomer Patrick Cummins (4-0 MMA, 0-0 UFC).
Interviewed on Inside MMA with Bas Rutten and Kenny Rice: Cummins claims to have made Cormier cry and "broke him" while they trained together getting Cormier ready for the Olympics. Now the Penn State All-American wrestler gets a chance to put up or shut up on short notice in what has become a high-profile grudge match in a hurry.
Cummings Manager Ryan Parsons has had the hardest time getting fights for Pat. Apparently over 50 fighters have declined in fighting him. Also thinks the 205 Light Heavyweight is a weak weight class.
We will see.
By no means will this be a easy fight, Pat is tough as they come.
I am going to take Cormier
The official UFC 170 card includes:
MAIN CARD (Pay-per-view, 10 p.m. ET)
Remember Fellas Protect your Jewels with Diamond MMA
You can order here on US Elite Combat Store
Champ Ronda Rousey vs. Sara McMann – Women's Bantamweight Title
Daniel Cormier vs. Patrick Cummins
Rory MacDonald vs. Demian Maia
Mike Pyle vs. T.J. Waldburger
Stephen Thompson vs. Robert Whittaker
PRELIMINARY CARD (FOX Sports 1, 8 p.m. ET)
Alexis Davis vs. Jessica Eye
Raphael Assuncao vs. Pedro Munhoz
Cody Gibson vs. Aljamain Sterling
Zach Makovsky vs. Josh Sampo
PRELIMINARY CARD (UFC Fight Pass, 7 p.m. ET)
Erik Koch vs. Rafaello Oliveira
Good Luck to my Hometown CR, Iowa Erik Koch
Ernest Chavez vs. Yosdenis Cedeno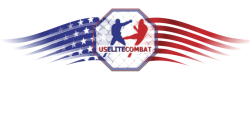 Follow us on Twitter /Instagram
Like us on Facebook
Sponsors Available
Fighters Available